You are currently browsing the category archive for the 'history' category.
Today it's my favorite of Italy's public holidays.
To keep a long story long, at the start of WW2, Italy, which was an ally of Germany, was initially neutral, in part because its armed forces were completely unprepared for war. At some point in the May of 1940, with German troops advancing into France, and British troops evacuating the continent, Italy decided to join what looked like a soon-to-end war, in order to claim some French territories and colonies.
But then, in 1941, Germany attacked Russia and Japan attacked the US, underestimating what they were getting into, and by the beginning of 1943 the tide was clearly turning against the "axis." Italy's king, who was definitely not the "fight until the last man" type, had Mussolini arrested, installed a general as prime minister, and started negotiating Italy's surrender with the allies (even as Italian troops were fighting with the Germans in Russia and in Africa). Eventually, on September 8, 1943, the king announced a cease-fire. Because of the secrecy of the negotiations, nobody knew what was going in advance, and most of the Italian troops that were fighting with the Germans were taken prisoners, while the rest of the armed forces basically disbanded. German troops came into Italy from the North to occupy it, even as allied troops landed in Sicily and took control of most of Southern Italy. The king fled to the South, and the Germans freed Mussolini and installed him as head of a puppet government in the North.
With the Italian army disbanded, and with the allies neglecting the "Southern front" in Italy as they were plotting the landing in Normandy, guerilla groups were formed in Northern Italy to fight the Germans. Eventually, in April 1945 the German troops were retreating from the Eastern and Western fronts against the advancing American and Russian forces, and the allied made another push in Italy; concurrently, the resistance organizations planned an insurrection that, on April 25, liberated Torino and Milan. All the German forces in Italy surrendered on April 29.
The resistance was the training ground of some of the first generation of politicians of the new Italian Republic (a referendum to abolish the monarchy passed in 1946, and a new Republican constitution was approved in 1948), and it brought people who were willing to die for their ideals into politics. That spirit didn't last very long, but it remains one of the few bright spots in recent Italian history.
This year there are several festivities on the occasion of Turing's 100th birthday, which is next month, including the celebration that took place in Princeton a couple of weeks ago, the ACM-organized event next month, several events at the Newton institute in the UK, and several other events all over the world. Most of Turing centennial initiatives have taken the form of lectures and articles describing how far we have (or not) gone since Turing's time in our understanding of computation.
Certainly, a big part of Turing's life was being gay, which was not exceptional among leading British mathematicians of his time, or even among founding fathers of theoretical computer science, although his way of being "out" was (like his research) much ahead of its time.
(I think all readers of in theory are familiar with the story of how Turing's openness led to his tragic death: after a robbery in his home, Turing told the police that he suspected that a certain 19 year old guy who had been in his home was involved in the robbery; after telling the police the nature of his relationship with said guy, Turing was arrested and prosecuted; despite the intervention of highly-placed people who were aware of the importance of his work, Turing was found guilty and, while he avoided jail time, he was sentenced to a "hormonal therapy" that was a sort of chemical castration, and he lost his security clearance. Shortly afterward he committed suicide by poisoning and eating an apple.)
Within the Turing festivities, I think it would be interesting to talk about how things have changed (or not) since Turing's time for people who do academic work in cryptography and in the theory of computing and who are gay or lesbian.
So I have invited a number of gay and lesbian colleagues to write guest posts talking about how things have been for them, and so far half a dozen have tentatively accepted. Their posts will appear next month which, besides being Turing's centennial month, also happens to be the anniversary of the Stonewall riots.
Those who have agreed to participate are a diverse bunch, male and female, junior and senior, and working or coming from the Americas, Europe and Asia.
But I would still be delighted to have additional contributors. The posts could be signed or pseudonymous, personal or political, anecdotal or philosophical, and basically about anything. Explaining why you reject the premise of having such posts in the first place would also be an acceptable topic. I would be particularly happy to have contributors currently working in Asia or Southern Europe. Email me (trevisan at stanford) if you are interested.
A wonderful scholarly work on the history of computing in the Soviet Union is now available as a free ebook. It doesn't talk about the "cybernetics" Soviet school of theoretical computer science, except for a section on Akushsky (who worked on computer arithmetic) in which Kolmogorov is mentioned in passing, but it is still a very interesting book.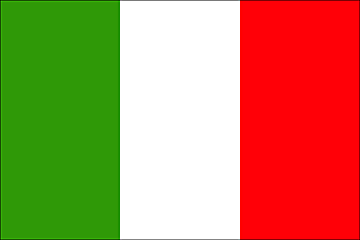 So your prime minister pays underage girls for sex, but you have given the word Enrico Fermi, Sophia Loren, Italo Calvino, Federico Fellini, Luigi Pirandello, early algebraic geometry, neorealismo and futurismo. I'll call it a tie.
(Related memory: one night during STOC 1997 in El Paso, a group of theoreticians that included Daniele Micciancio and myself goes to Juarez, and walks into the one bar that didn't seem to have prostitutes sitting outside. Daniele and I are talking, and the man sitting next to Daniele stares at us oddly. Finally, he asks what language we are talking in. "Ah, Italy," he then says, "Paolo Rossi! Edwige Fenech!")